LIFE, DEPICTED ON THE WEB
COMPELLING STORIES ABOUT YOU
YOUR BUSINESS,
SERVICES,
PEOPLE,
PRODUCTS
CREATED WITH CODE,
POWERED BY TECHNOLOGY,
FUELED BY DESIGN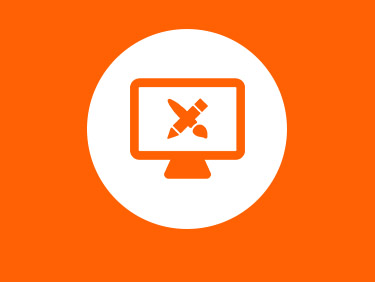 Overview Of Skills
Here is a summary to give you a complete picture of my skills set and experience:
A veteran Internet Software Engineer and a multi-discipline Web Developer and Web Designer for over eighteen years, worked in the field of Information Technology for over nineteen years.
An Information Technology enthusiast and Digital Delivery promoter since 1996, dependable and multi-faceted.
I have built and maintained dozens of web sites (including virtual stores) and one of my sites won an award from Qwest.
Strong web developer with focus on UI/UX, Front-End, design and style
Web Design
Web Development
Front-End Development
Mobile and Responsive Development
Creative thinking: focus on Design and Style
Design and Product Vision
E-Commerce
Technical Aptitude
Programming
Code Quality
Multimedia Content Development and integration into UI
Web and Print Graphics
Bug Fixing and Software Testing
Website Maintenance
Front-End Development with expert level of HTML and CSS
Development of Custom, user friendly responsive Web Sites
Development of Mobile-specific web interfaces/sites
Developing and enhancing new web-based systems
HTML5/CSS3
LESS/SASS
PHP/MySQL
JavaScript/jQuery
Responsive Design Techniques and Practices
Frameworks: Bootstrap, jQuery UI and jQuery Mobile
CMS: Expert WordPress, Joomla, Drupal
Management and development in the hosting environment of websites
Open Source e-commerce: OSCommerce, Zencart, Woocommerce, OpenCart, EShop
Adobe Creative Suite
Specific Proficiency in Photoshop, InDesign and Illustrator
Web and Print Graphics, including Logo Design
Expert in interface usability, layout, color scheme and style
In-depth understanding of modern web practices
Expert HTML4/DHTML/XHTML/HTML5 coder, profound knowledge of each.
Long (18 years) history of HTML programming
Hand-code W3C compliant web sites with clean, cross-browser compatible code
Have many years of experience in creating mixed/hybrid HTML/DHTML/FLASH/CSS/jQuery interfaces and table-less XHTML/CSS layout with pixel-precise content positioning
Currently develop mostly in HTML5
Expert CSS coder (15 years)
Started with CSS1, progressed through CSS2 to CSS3
Also program in LESS and SASS
Use Responsive design techniques – these are mostly CSS-based
Currently develop in CSS3 and love it!
Well-versed in:
Bootstrap
jQuery UI
jQuery Mobile
Custom Styling on top of these Frameworks, basically – re-Styling them, because the original Styling might not be desirable
Experienced CMS developer. Deep customization and development in the environment of PHP/MySQL-based CMS platforms.
Expert WordPress developer.
Expert Joomla developer.
Advanced Drupal developer.
Although I feel at home in any PHP/MySQL/HTML/CSS CMS system, my favorite is WordPress – I consider myself an expert in WordPress (6 years): built many WP sites, providing deep customization (HTML, PHP and CSS) of Themes, installed and configured the WP software, Plugins/Widgets, provided security/maintenance/updates for WP sites, resolved conflicts.
Successfully conducted MLS/IDX Feed integration into CMS-based Realtor sites.
Expert in Adobe Creative Suite 5 (CS5) Web Premium and Adobe Creative Suite 6 (CS6) Web Premium
High level of proficiency in, and emphasis on, Photoshop CC, InDesign CC and Illustrator CC
Very high level of expertise in Photoshop (and a long history – started with Photoshop 4, went through all versions to CC)
Excellent digital Graphics Designer, web-oriented, but can create for Print as well
Experienced with SEO/SEM – ran successful AdWords campaigns from different Google accounts
Have solid experience streamlining and priming HTML code for proper organic SEO
Wrote SEO/SEM Action Plans, which requires staying on top of the ever-changing SEO situation
Development of Web animations and animated infographics:
HTML5/CSS3 animations
Animated SVGs
jQuery animations
AngularJS animations
Digital Video animations
Using third-party animation tools – Sliders, specific JavaScript libraries, etc.
Creative
Highly detail-oriented
Worked in Agile development environment
Use both PCs and Macs as web development/production platforms
Worked in Xampp/CakePHP/Git Version Control/Dropbox/PHPMyAdmin/jQuery/Eclipse/WebStorm production environment
Built mobile versions of websites, both with Responsive design technique/CSS3, and Mobile-specific
Have experience in PHP scripting and MySQL database development/management
Created web sites through all stages – wire framing, design, development, testing, deployment and maintenance
Customized Open Source e-Commerce software and built sites with e-Commerce solutions: OSCommerce, Zencart, WooCommerce and EShop
Very good at fixing code and debugging applications and websites
Exceptional skills in rich web media/web animation, digital photography, digital video and sound engineering
Proficient in digital video delivery over the Net, including true streaming
Web and technically savvy; a quick learner; strong in multitasking
Have solid experience in design, interface usability, graphics, web media optimization, browser compatibility and Internet technologies
Conducted successful, extensive and deep web research
Have a solid Internet Marketing background
Professional, self-motivated, organized, reliable, meticulous as far as the quality of the product is concerned
Strong work ethics, work efficiently on my own or within the group environment
Positive, upbeat attitude; excellent communication, interpersonal, and teamwork skills
Friendly, easy to get along with
Ready to discuss your project?
think about your web development needs, send me an email or call 303-847-5458 – let me know how I can help