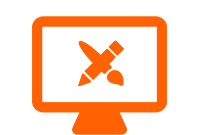 WEB DESIGN
Pixel-precise Web Design with emphasis on modern look and feel. PhotoShop, HTML5, CSS3, jQuery and JavaScript as primary tools. Competent color scheming, graphic design, and information flow. Experienced UI/UX Design, page layout (including fluid design), typography, custom programming. Design of websites through all stages: inception, wire-framing, web graphics development, user-centric interface layout, scripting of the site, deployment, testing, bug-fixing and maintenance.

RESPONSIVE WEB DESIGN (RWD)
RWD is defined to mean web design based on fluid grid, flexible images and media queries in CSS. A responsive website dynamically re-sizes its content and imagery for a variety of different screen sizes in order to ensure the website is effective and easy to use on any device. Developing sites with the use of Responsive Techniques involves planning, designing and developing screen-adaptive and mobile-compatible web sites that increase traffic.

WEB DEVELOPMENT
Skilled in development of more complex web systems and applications with a mix of various cutting edge Internet Technologies. Development of the inner workings of a website and extended functionality. Competent programming in HTML5, PHP, CSS3. Hands-on coding in AngularJS, JavaScript, XML, JASON, AJAX, use of jQuery Libraries.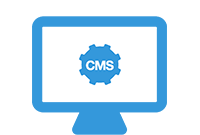 CONTENT MANAGEMENT SYSTEMS (CMS)
Experienced CMS development: deep customization and development of CMS Platform-based websites. Expert WordPress, Joomla and advanced-level Drupal. CMS is used in order to streamline development, make it more cost-effective, expedite development, expand functionality and cross-platform compliancy, allow clients to maintain and update their website.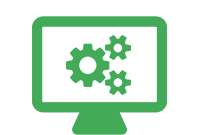 WEB ANIMATION
Development of Web animations and animated infographics:
HTML5/CSS3 animations
Animated SVGs
jQuery animations
Digital Video animations
Dynamic HTML with the use of JavaScript, HTML, CSS

WEB AUDIO & VIDEO
Integration of digital video and incorporation of digital audio into the site interfaces can make the site visit a very unique experience.
Videos are becoming the primary way of communicating online. Showcase your products, services and projects. The use of video on your website is a great way to publicize your company and to enhance your company's presence on search engines. Video click-through rates are far higher than image display ads, and websites that provide videos on their site tend to have a higher rate of repeat visitors.
Digital Video and Audio editing is available. [ More ]

E-COMMERCE
eCommerce Solutions are comprised of installation, integration and customization of Open Source eCommerce software: OSCommerce, Zencart, WooCommerce, OpenCart and EShop.

WEB GRAPHICS
Pixel-precise, web-optimized, digital web-oriented Graphics Design, Web and Print Graphics, including Logo Design. Adobe software-based production.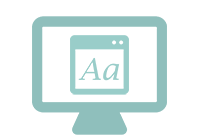 UI/UX & STYLING
Creating modern, visually appealing, stunning but practical web interfaces through analysis, visual planning, wireframing, visage crafting and development.
What would your website need: Flat Web Design, Material Web Design, Card-based Web Design (Cards UI), Minimalist Web Design? One Page (Long Scrolling), Front-page Carousels, Hamburger Menu, Parallax Scrolling? Emphasis on Typography and/or Icons, 3-D look, Animations, Videos? All of these Web Design styles, elements and traits are in the tool-box and could be used for your website.
SEO/SEM
SEO (Search Engine Optimization) Audit, Competitive Analysis, writing SEO/SEM (Search Engine Management) Action Plans, streamlining and priming HTML code for proper organic SEO.
SEO/SEM for CMS-based websites includes installing and configuring the best modern SEO Plugins/Modules, integrating and aligning the solution with the site's goals and content.